Home-cured meats
A staple of any Italian antipasti menu is the meat platter. Cured meats have been hugely popular in Italy since the dawn of time and go amazingly well with everything from regional cheeses to artisan breadsticks. Also, as we produce as many dishes as we can completely from scratch, we were set on making home-cured meats a feature of our catering menus this year.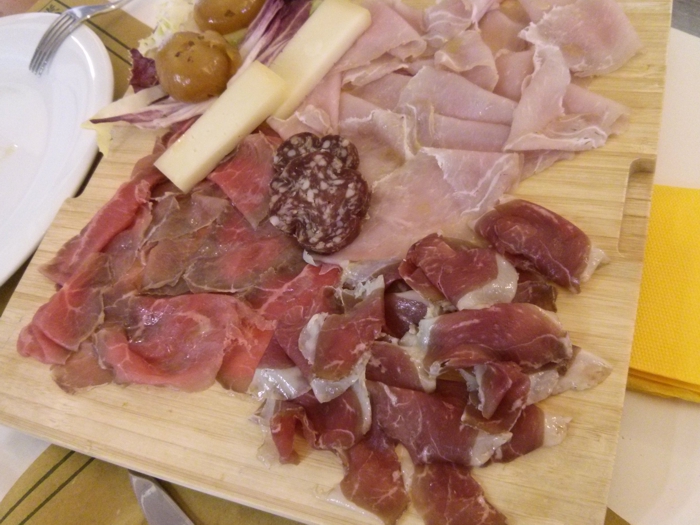 We've written about some of our favourite cured meats from West Lombardy in the past, but this year for the first time we decided to start curing the meat ourselves. However, we needed some training from an expert beforehand!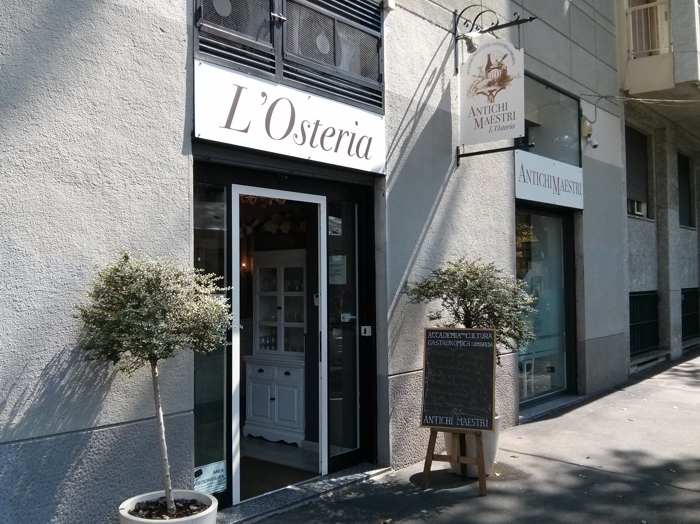 This spring, Giordano travelled back to Italy to visit his dad, who is the head chef at the Antichi Maestri – L'Osteria in Milan, to learn all about how to cure meat as they would have done in medieval times.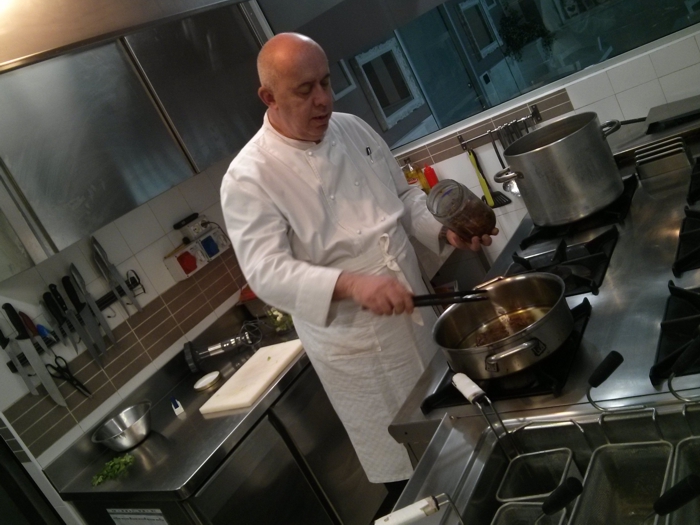 Giordano's dad is an expert in medieval cuisine and has reinterpreted many ancient recipes in his career. His method for curing honey-glazed pork loin has been around since Roman times.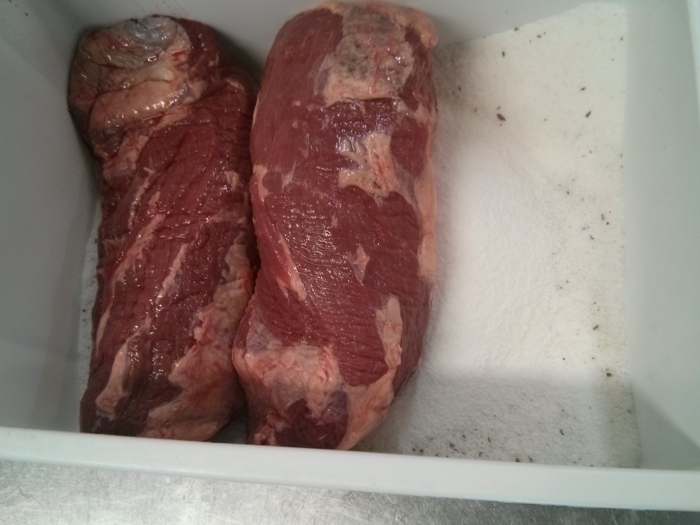 The quality of the meat is the most important aspect of the whole process, which is why we only use top quality meats from local suppliers.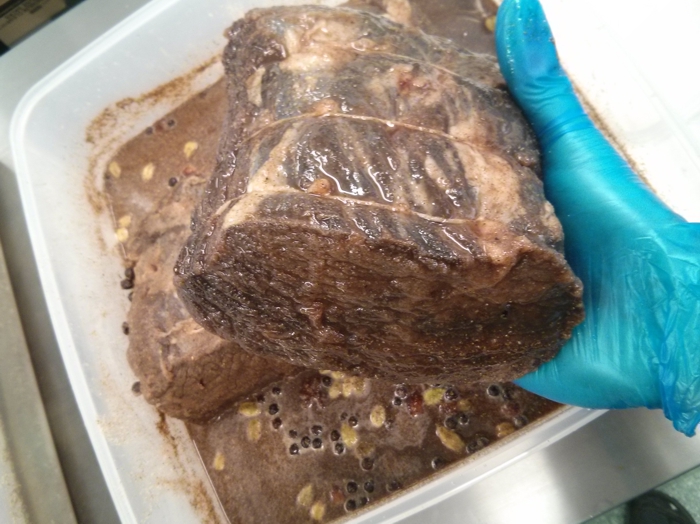 We currently cure lonzino al miele (honey-glazed pork loin) and antica carne al sale (silverside of beef) using salt, sugar and a blend of more than 20 spices. It's a secret family recipe though, so don't try and ask us about it! 😉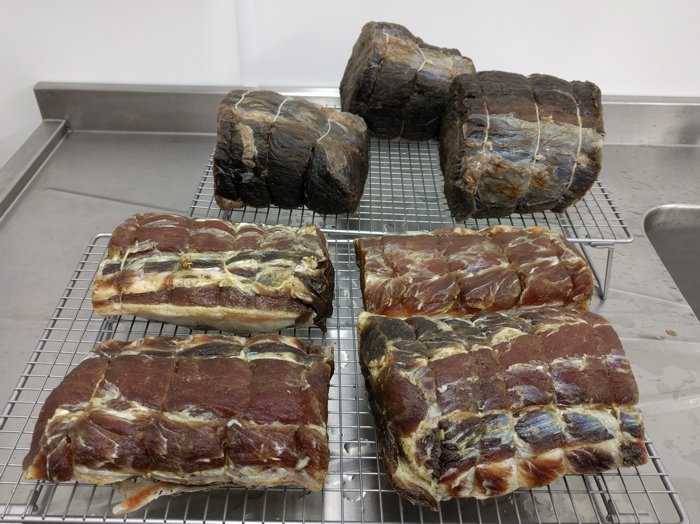 We even have a professional meat slicer to cut the cured meats ourselves!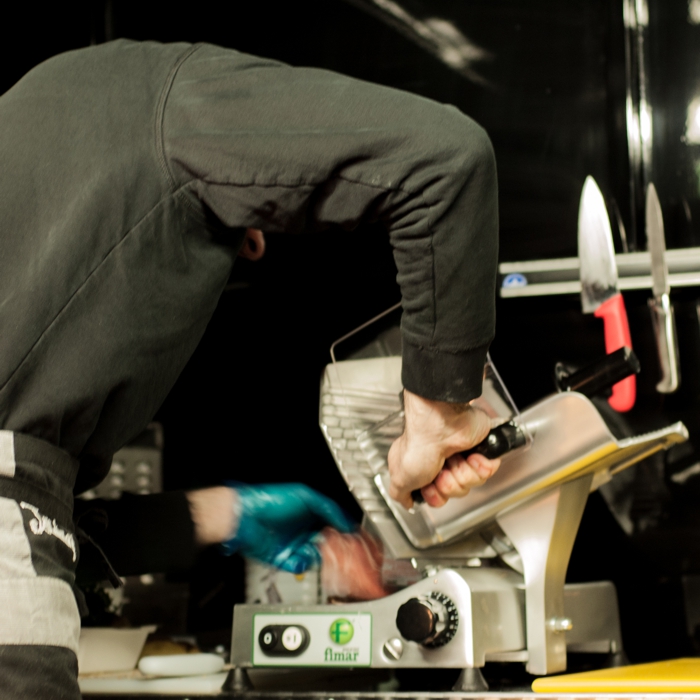 These meats are already available on our catering menus as part of our Italian antipasti buffet, and soon we're planning to serve filled focaccia and panini using the meats we've cured paired with interesting regional cheeses and sauces.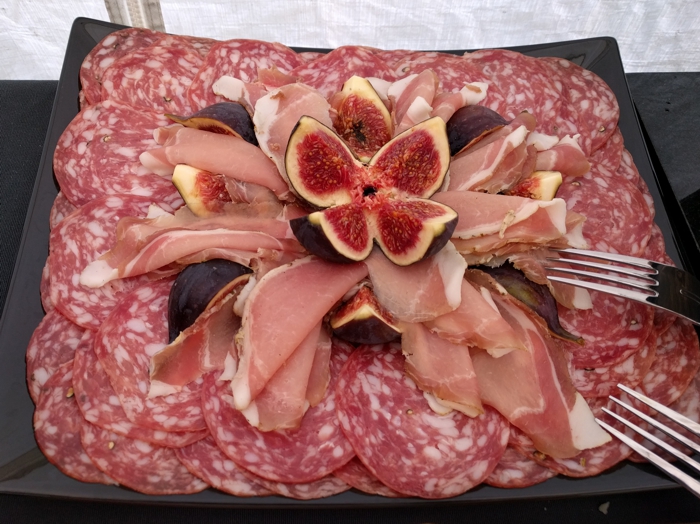 Here you can see the finished meat platters on our latest buffet table! We recently catered at a private event in Cheshire where the platters were hugely popular with the guests.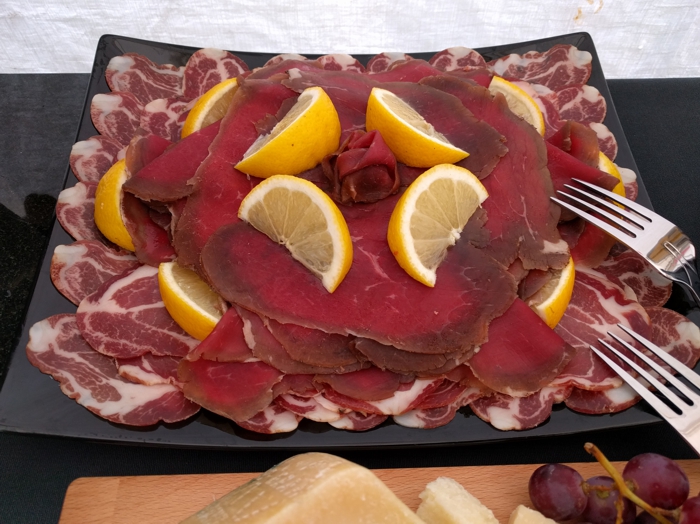 We served them alongside provolone and Grana Padano cheeses, pickles, preserves, mixed leaf salad, bread and artisan breadsticks.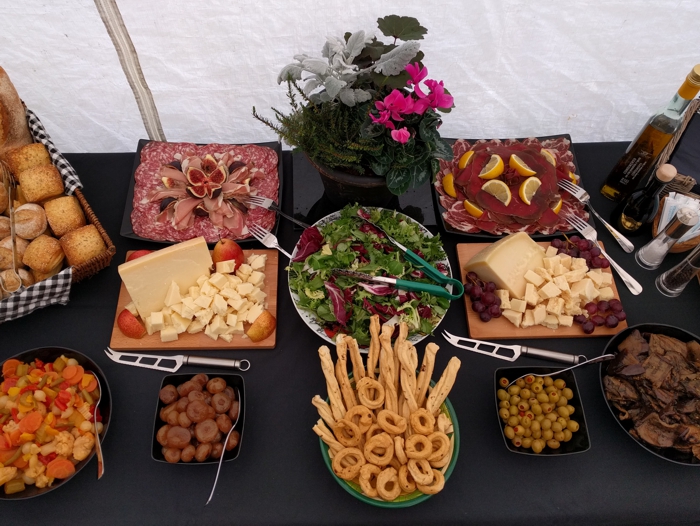 We are starting to receive enquiries for private events next season already and have several more projects on the go for this winter! Right now, if you'd like to find out more about our Italian antipasti buffet, you can have a look at our latest catering menus HERE.
A presto!
Laura and Giordano