Italian Cheese Adventures – Part 2
As you might have gathered by now, I really love cheese. In our last blog post, I told you all about bagòss cheese, and how delicious and special it is.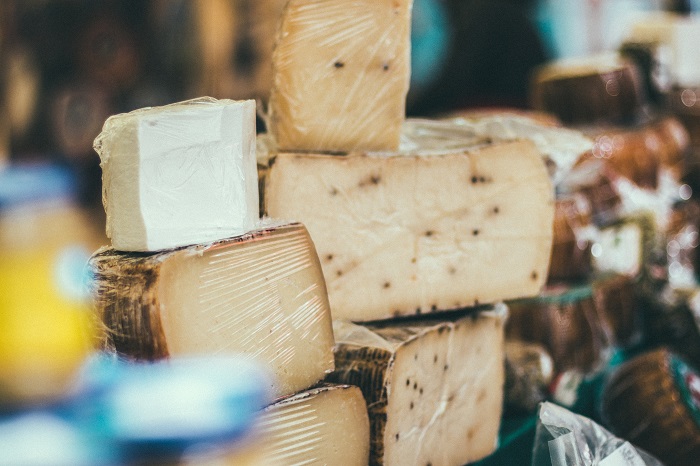 This wasn't my only new cheese discovery of the holiday, though. This winter we decided to have a day trip to Bergamo, in Lombardy, partly to see a new city, but also to visit one place in particular; the Bu Cheese Bar in the city centre.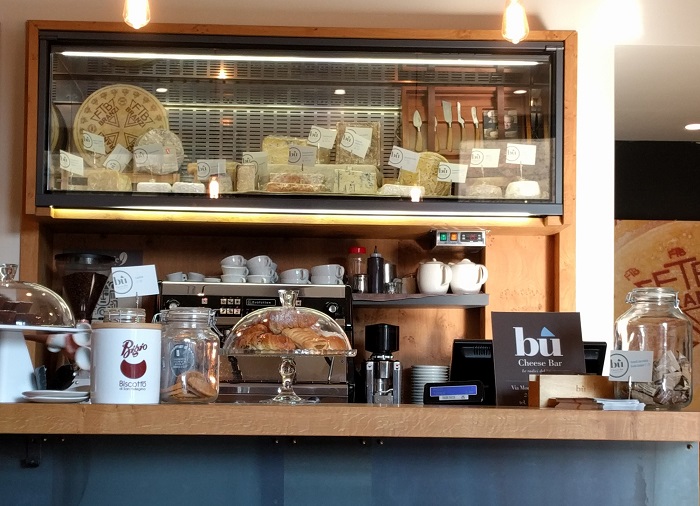 We discovered this place through a brilliant Italian TV programme called ABCheese. It's presented by a woman whose job it is to travel around Italy, photographing and eating cheese and cackling with glee every time she gets to eat the cheese. I recognise her behaviour only too well!!
Back to the cheese bar. It's a small, modern place offering breakfast, lunch, dinner, snacks and desserts, all based around cheeses from Bergamo and the Lombardy region.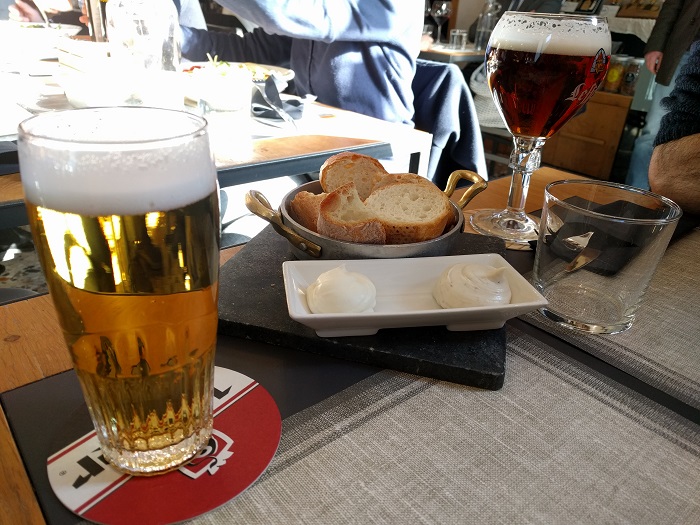 They also have a small laboratory where they prepare the milk that goes into their homemade yoghurt.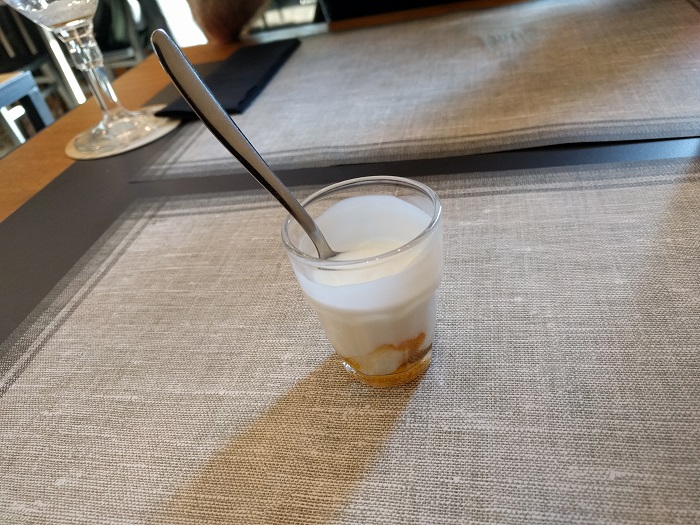 On the shelves there are plenty of products to take home too, such as cheese knives, crackers and pickled vegetables.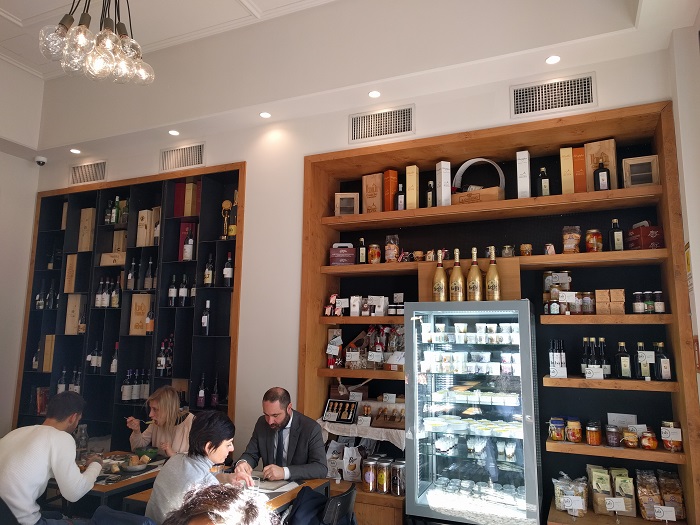 In order to eat as many local cheeses as possible, we went for the tasting platter. We started with a mild, soft cheese seasoned with oil and black pepper, which was perfect with crusty bread. We also got to try two types of aged stracchino, a soft cheese which is used a lot on pizzas and is usually very mild – this one wasn't, though! Finally, we were treated to some special versions of two of our favourite cheeses; a very tangy Grana Padano and some of the best gorgonzola I've ever eaten (and I've eaten quite a lot of gorgonzola!). All of this was accompanied by fresh bread, slices of green apple and a really tasty onion chutney. It was all delicious.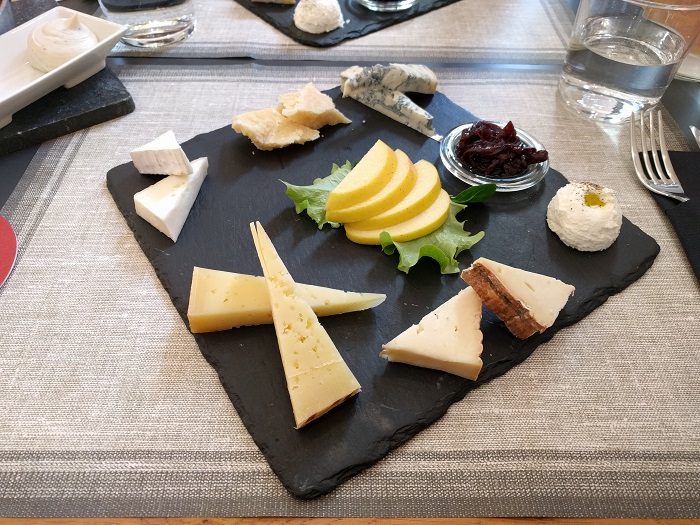 Bergamo is well worth a visit too. The city is divided into two parts; the lively città bassa (the lower city), where you can find the majority of the city's shops, bars and restaurants, and the historic città alta (the upper city), whose Venetian walls have been listed as a UNESCO World Heritage Site since summer 2017.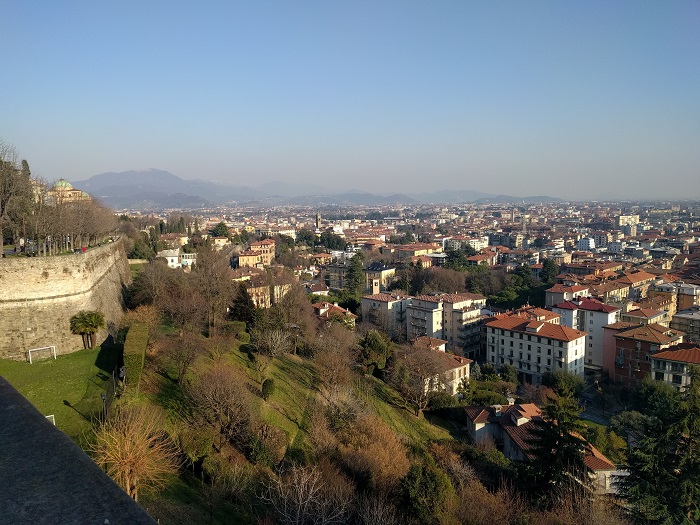 It's dominated by a large university population and the sight of the gorgeous upper city, which looms into view as you approach the city centre.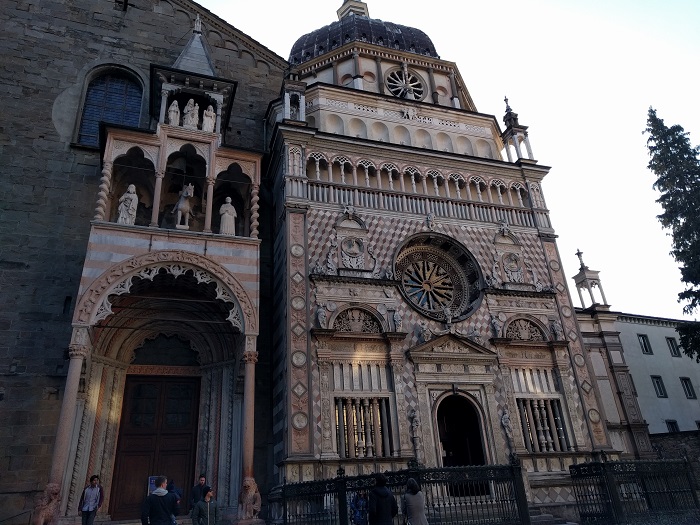 Our winter visit to Italy has provided us with lots of ideas and inspiration for the coming season, and we can't wait to tell you what we've got planned! We'll be back very soon!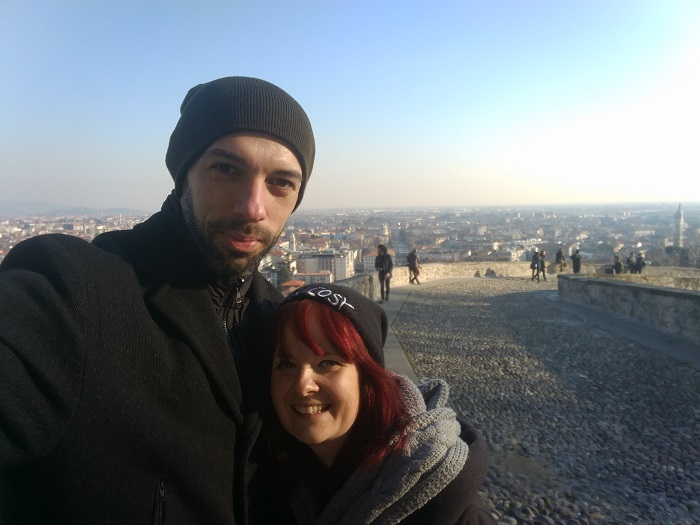 A presto!
Laura