A fresh start – Our new logo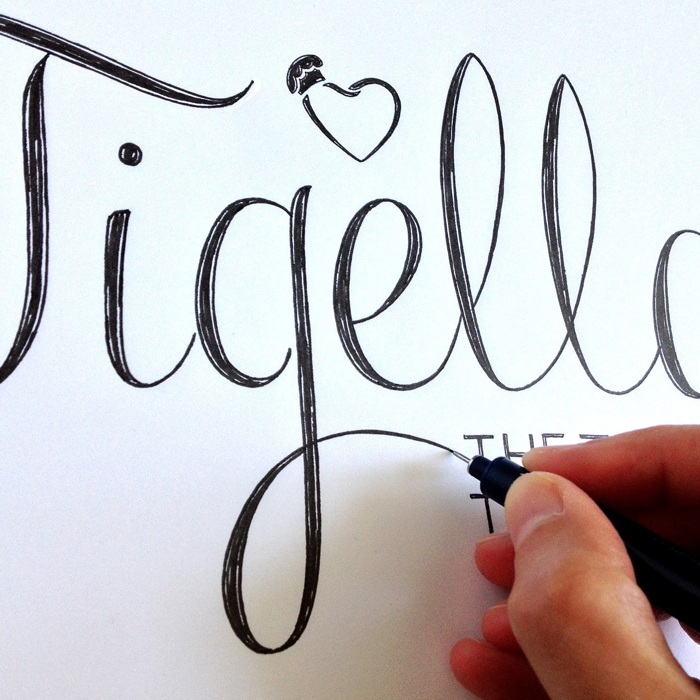 When we first started talking about Tigellae in the summer of 2011, the first thing that we created was our original logo. The little heart with the chef's hat was the beginning of our adventure.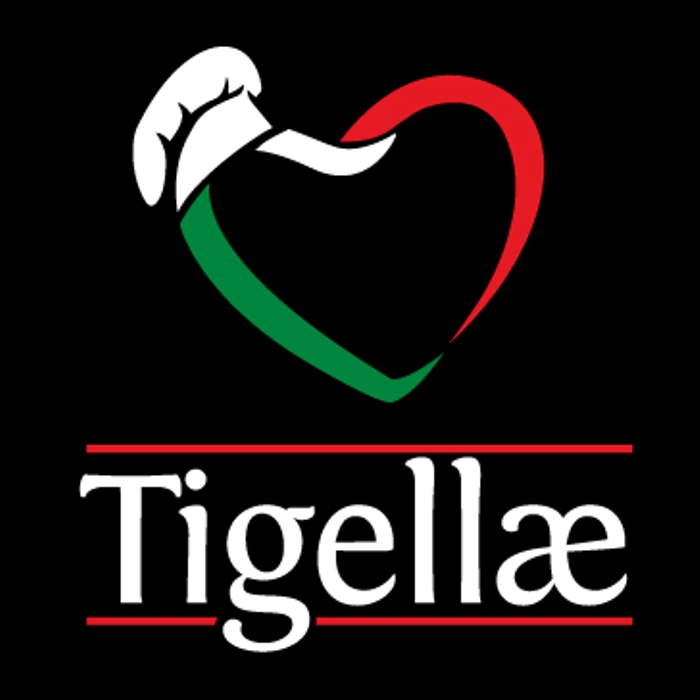 Fast-forward to 2017, and after a series of fantastic events over the last couple of years we are planning a bit of a fresh start. We're bringing in some new dishes (more on that later) and changing our look and set-up for private events and food festivals. We want to stand out and be known for great-tasting Italian food, and for having a look like no other caterers out there.
We started to alter our look last summer by launching a brand new, fabulous Tigellae logo. This one!!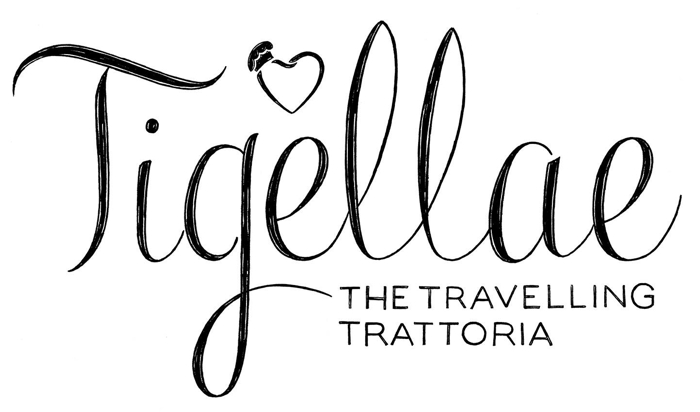 For some time now we've been known as "The Travelling Trattoria" – we are a little restaurant on wheels where you can come and find great food, good company and one or two nibbles to tide you over until the food arrives. For sentimental reasons, we've kept the little heart with the chef's hat from our original logo.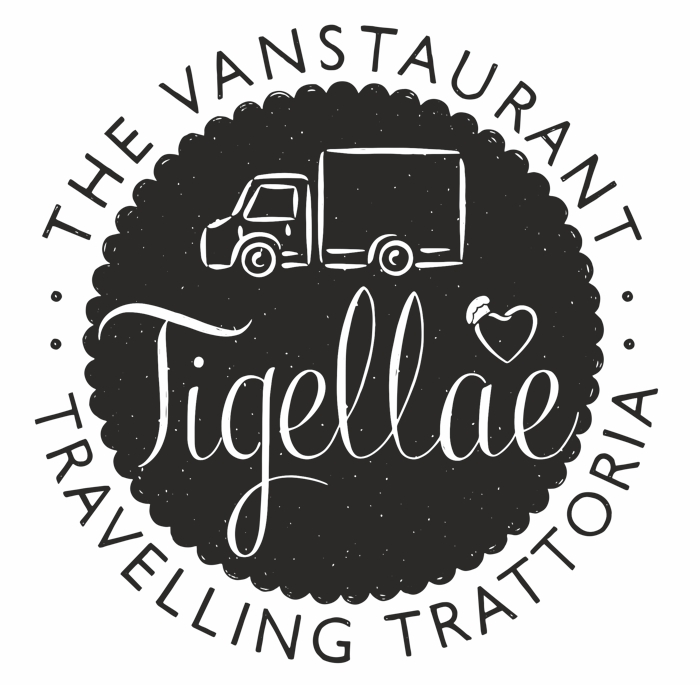 Last month we introduced the new logo for our amazing Vanstaurant – we may be a bit biased, but we think it's too fantastic not to have its own logo! – which we've added to our social media pages recently and are hoping to add to the van itself very soon.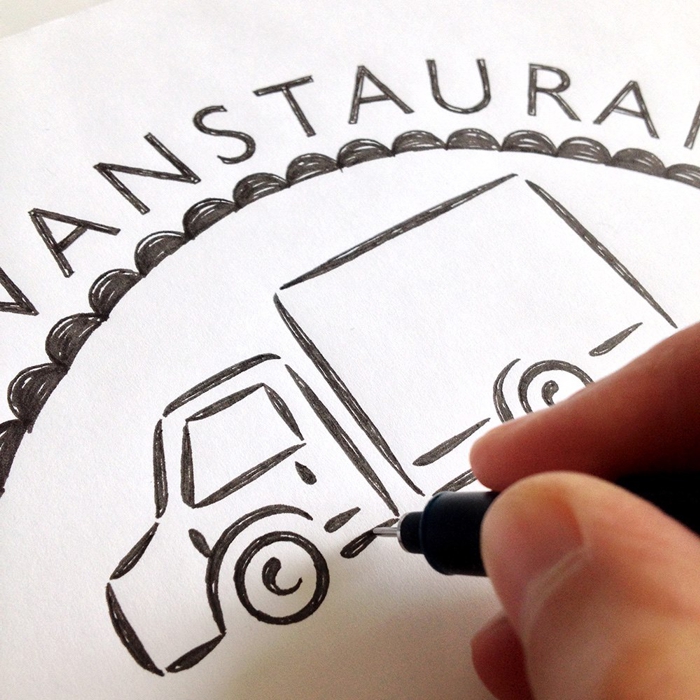 Both logos were created by our very talented friend Alex, who runs Snowdon Design & Craft. She makes all sorts of pretty designs into wall prints, tote bags and amazing logos for local businesses 😉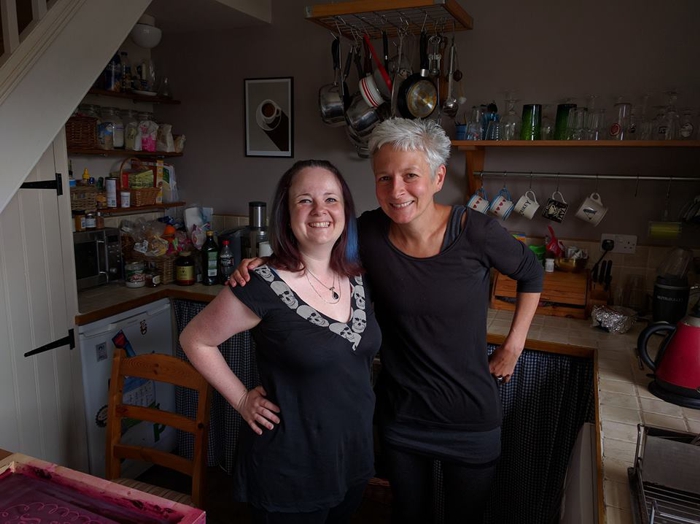 Thank you again for your superb designs!
In other exciting news for 2017, we are getting some new kitchen equipment and are delighted to announce that we will be serving FRESH PASTA and HOME-CURED MEATS from this season onwards, so expect some brand new menus in the near future! We're REALLY excited about the year ahead and have so many new things to share with you!
A presto!
Laura and Giordano